Products

Launch
Manager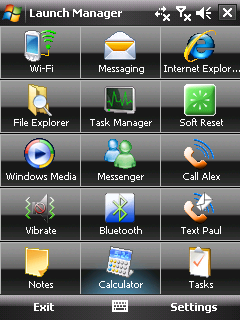 Elegant, beautiful, blazingly fast. The professional launch application
for mobile professionals.

Engineered to speed you to your daily tasks.

Access an unlimited number of shortcuts instantly, at the touch of a button.

Use your fingers to find what you need within seconds.
A freeware SoftKey Editor for Windows Mobile, allowing you to change the defaults for your Today screen softkeys.